Salina Central

High School




Class of 1976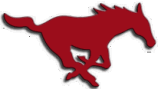 Hello Fellow Classmates of Salina Central High School Class of 1976!
We are just coming off of a fantastic weekend in Salina from our 40th Class Reunion. Friday night at the Blue Skye Brewery was a blast and the BBQ on Saturday night was even more fun. Loren Banninger did a great job of providing fun music to dance to and Tim & Laura Pestinger put on a fabulous dinner in their very unique, nostalgic venue at 744 York on Pestinger Strip.
Pictures will be up soon from last weekend.
Regards,
Your 1976 Salina Central Class Committee
ANNOUNCEMENTS
I added some photos of our 35th reunion! If you would like to take a look, go to my profile page!
Susan Wilson Concannon
Several people have indicated interest in playing golf on Saturday, August 6th. If anyone is interested in playing, let me know. Not sure how to do this, but I can see if several tee-times can be set aside as the time gets closer.

- Damon Tucker