Salina Central

High School




Class of 1976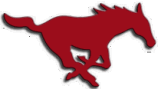 Dear 1976 Classmates:
We celebrated our 45th Class Reunion June 18 & 19, 2021 and it was a blast! Please visit the Photo Gallery to see pictures and we look forward to seeing everyone at the 50th in 2026.
Below is info on what happened at the 45th---
Register Now! We can't wait to get together and see everyone!
To Register: Look for Class of 1976 45th Class Reunion Registration at the top of the left hand column of the "Home" page.
Friday Night between 5:00pm-7:00pm meet us at Chuck's Bar, 600 N Santa Fe. It's informal and no reservations are necessary.

Saturday Afternoon – Tour the School at 2:00pm.

Saturday Night – Reunion time!
Meet us at 744 York Ave beginning at 5:30pm for an evening full of connecting with old friends. This venue is owned by Tim (Class of '74) and Laura (Anderson) Pestinger (Class of '75) and is decorated with really fun memorabilia and old signs.
Social Hour – Beer, wine and soft drinks provided. BYOB for those wanting something a little stronger.

Bar-B-Que buffet with lots of options for the hungry

Raffles – We will be raffling off some fun items so bring your $$

Selfie Photo Booth – Be sure to bring your smart phone or camera

DJ Loren Banninger (Class of 1970) will begin at 8:00 pm
We are suggesting a donation of $35.00 for each person that attends. We do not want anyone to be left out due to the cost so please consider a larger donation to help those with limited resources.
If you do not have the resources to contribute the $35.00, please send an email to Susie.Wisbey.Hawkins@hotmail.com and she will help to get you registered.
For help with the on line payment registration, please send an email to Susie.Wisbey.Hawkins@hotmail.com.
Please do not hesitate to reach out to your 2021 Reunion Committee if you have any questions.
SalinaCentral1976@gmail.com
Committee Members:
Julie Anderson Kohl, Judy Arpin, Eliza DeuPree Bishop, Tammy Hanson Fanning, Lowell Moore, Connie Usher Kvacik, Rusty Wilson, Susie Wisbey Hawkins
Check out and join our class Facebook page

https://www.facebook.com/groups/130319530326536/?ref=share