In Memory
Vicky Brillhart (Pahls) VIEW PROFILE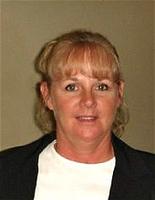 Vicky Kay Pahls, 65, of Bennington, Kansas, passed away Saturday, May 6th, 2023.
Vicky was born in Salina, Kansas on October 19, 1957, a daughter of Donna May (Drummond) and Max Edward Brillhart.
On September 18, 1982, Vicky married Kenneth Pahls in Salina.
Vicky cherished spending time with her family, friends, and pets, and enjoyed crafting, and vintage shopping. She was always very generous and kind.
During her career, she worked for Evans Grain, Great Plains Manufacturing, and retired from El Dorado National to care for her granddaughter.
Survivors include her husband, Ken Pahls; two daughters, Kendra Sylvester (Dustin), of Wichita, Kansas, Sara Miles (Nick), of Bennington, Kansas; grandchildren, Brookelynn, Brewer, Henry, Max, Brigham; numerous nieces and nephews; and sister, Nancy Ehler (Russell), of Holyrood, Kansas.
She is preceded in death by her parents; sister, Peggy Hokett; and mother-in-law, Joan Pahls.
A Rosary will be held at 9:30 am, Friday, May 19, 2023 at Sacred Heart Cathedral in Salina, Kansas and a Mass of Christian Burial will be celebrated at 10:00 am, with Fr. Fred Gatschet officiating.
Donations may be made to the Salina Animal Shelter, Rebecca A. Morrison House or Sacred Heart Cathedral, in care of Carlson-Geisendorf Funeral Home, 500 S. Ohio St., Salina, Kansas.
To send flowers to the family of Vicky, please visit our floral store.
https://www.carlsonfh.net/obituaries/Vicky-Kay-Pahls?obId=27887600
Click here to see Vicky's last Profile entry.