In Memory
Cheryl Lynn Deatherage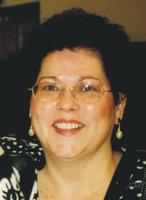 Cheryl Lynn Deatherage
May 11, 1958 ~ January 11, 2022 (age 63)
Obituary
Cheryl Lynn Deatherage. 63, of Salina, KS, passed away Tuesday, January 11, 2022 at her home in Salina. Cheryl was born May 11, 1958, on Mother's Day in Russell, KS. She was the daughter of Donald and Della Deatherage. Cheryl helped run Greenburst Lawns Inc., as a lawn sprayer and payroll secretary for Greenburst Lawns Inc. and Salina Tree Inc. Later she moved to California to become the payroll manager for a large hospital. She worked there for over ten years then decided to come back to Kansas to live. She lived for her dogs as she loved them, and they also loved her a lot as she said that Wintalka and Shaza were her family.
Cheryl was nicknamed a "Little Blue Bird."
Cheryl was preceded in death by her father Donald.
She is survived by her mother, Della; two brothers, Don Ray and Edward.
She will be missed by her love for family members, nephews, cousins, school classmates, and many friends. Her wishes were to be cremated.
Memorial service will be 2:00 p.m. Saturday, January 22, 2022, at First Christian Church, 2727 E. Crawford, Salina.
Memorials may be made to Salina Animal Services, OCCK Transportation, or First Christian Church.
To send flowers to the family or plant a tree in memory of Cheryl, please visit our floral store.