In Memory
Vera Ann Jewell VIEW PROFILE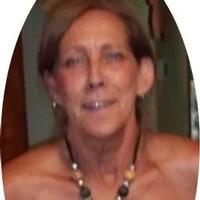 From the website of RoselawnSalina.com 2019:
Vera Ann Jewell
March 9, 1958 - February 24, 2019
VERA'S OBITUARY
Vera Ann Jewell, 60, of Salina, passed away Sunday, February 24, 2019. She was born March 9, 1958 in Fort Leonard Wood, Missouri.
She was preceded in death by her parents Delmar and Lily (Vanhoose) Jewell; sister, Lorraine Jewell; brother, Dale Jewell.
Survivors include her children, Jeramie Jay Wood (Jenny Lincoln); Sierra Amber Pullam; grandchildren, Emma Wood, Kanaan Pullum; sisters, Sharlene Milligan, Trudy Fisher, Vanessa Jewell; brothers, Bruce Jewell, Gary Jewell; aunt, Betty Shelby; and dear friend Vicky Millison.
Funeral services were held Monday, at 10:00am March 4, 2019 at Roselawn Heights Memorial Chapel, 1920 E. Crawford, Salina
Memorials may be made to
The Family in care of Roselawn Mortuary, PO Box 2322, Salina, 67402.
For online condolences contact Roselawn at
www.roselawnsalina.com
Click here to see Vera Ann's last Profile entry.